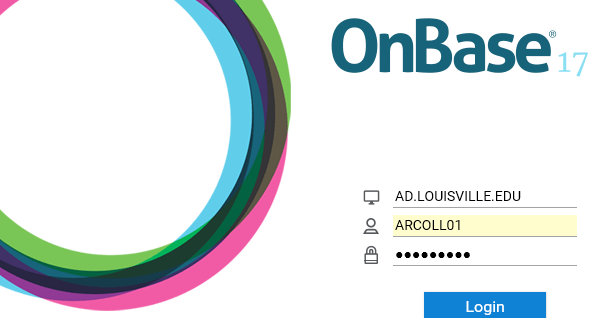 1.

Login to OnBase:
An email will be sent from OnBase when a transaction is ready for funding review.
Click on link provided in email or go to this address: https://onbase.louisville.edu/onbase (do not use Edge browser)
b. Log into OnBase using your University UserID and password.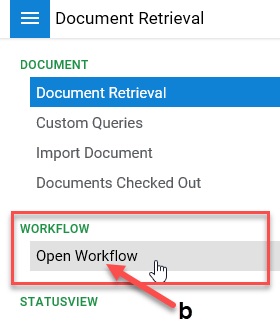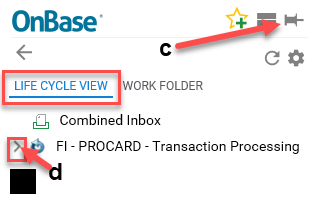 alt="mceclip2.png">
2.

Go to Transaction Processing:
Click on 3 lines next to "Document Retrieval".
Click on "Open Workflow".
Life Cycle View is where all of the transactions will be worked. Pin Life Cycle View by clicking on the pin located at the top right of the menu screen.
Click on the arrow next to 'FI-Procard - Transaction Processing". Available queues will appear.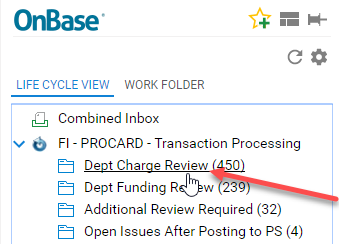 3. *

Display Pending Transactions:
Click the name of the folder that in which transactions need to be worked. All transactions begin in the "Dept Charge Review" queue.

4.

Filtering Data:
Once in the queue the data within the queue is filterable by any of the criteria found in the data menu. Type in the first few letters of the vendor name or any other criteria to view specific transactions.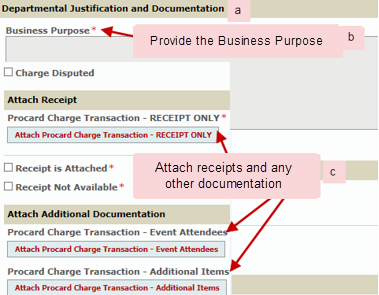 5.

Select and Review Transactions:
Upon selecting a transaction, the specific information will open in the bottom window.
Scroll down the Information Form to the "Departmental Justification and Documentation" section.
Provide the business purpose, BA project (optional) and special comments (optional).
Attach receipt and any other documentation to support the charge.

6.

Funding (optional):
Speedtype and account code can be suggested.
Under Funding Review click either the box that says, "No funding changes needed… or the box that says Reallocate Funding to Other Speedtypes…"
To reallocate type over the default speedtype provided in the speedtype box.
Charges can be split by clicking the Add button.

7.

Save Changes:
Review form and save by pressing the "SAVE CHANGES" button at either the top or bottom of the Procard Charge Information Form.

8.

Send to Funding Reviewer:
When all information is verified and correct, click "Certified Send to Funding". Receipts can also be viewed or deleted by clicking the "View Receipt" and the "Delete Receipt" buttons.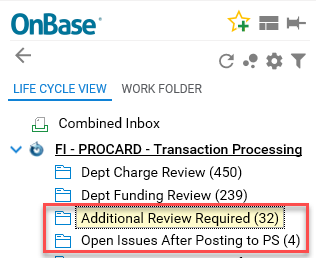 9.

Additional Review:
If any charges have been flagged for additional review by Business Operations, Sponsored Programs or the Procard Office, they will appear in the "Additional Review Required" queue. If charges have open issues after the procard cycle month end close thetransactions will be in the "Open Issues after Posting to PS" queue.