Sometimes my Procard Proxy does not get the appropriate notifications for them to process our transactions can they be added to these email notices?
In many instances a Proxy will not, and can not be added, to the notification directly from OnBase for procard transactions based on the workflow queue the transaction is in and what action is needed. In order to be able to automatically send them a notice without having to forward an email individually you can follow the steps below to create a rule in Outlook that will do it for you.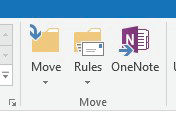 1. From the Outlook Mail view, click Rules at the top of your screen.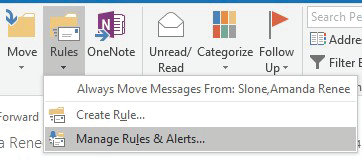 2.
Click Manage Rules & Alerts.

3. Click New Rule.

4. Under "Start from a blank rule" click "Apply rule on messages I receive."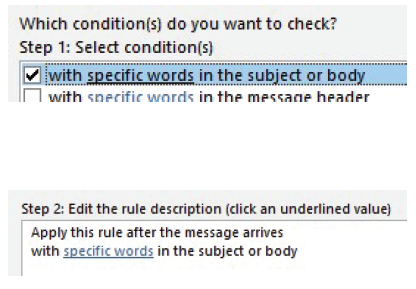 5. In Step 1, check the box that says "with specific words in the subject and body," and click on the blue, underlined words in Step 2.

6. In the "Search Text" window, type in the empty field "Dept Funding Review Queue" and press "Add."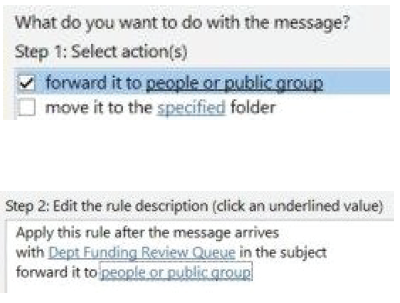 7. Click next and in Step 1, press "forward it to people or public group." Click the blue, underlined "people or public group" in Step 2.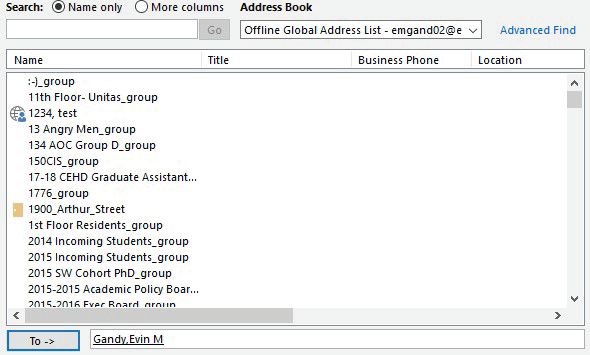 8. To select a person/group to forward to, search the name, click specific name, press the "To ->" button, and press "OK".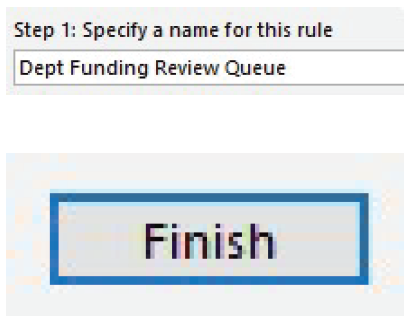 9. Pressing "Finish" will complete the process. You can add any exceptions you may need and give the rule a unqiue name by pressing "Next."