Business Operations offers space for University of Louisville staff and sponsored individuals to work while on the Belknap campus. There are eight cubicle desk spaces and four enclosed offices available in the Miller IT Center Room 011. (Business Operations' Management staff have first right to office spaces) Each space has a USB-C docking station with two monitors, a mouse and a keyboard. Laptops are not provided.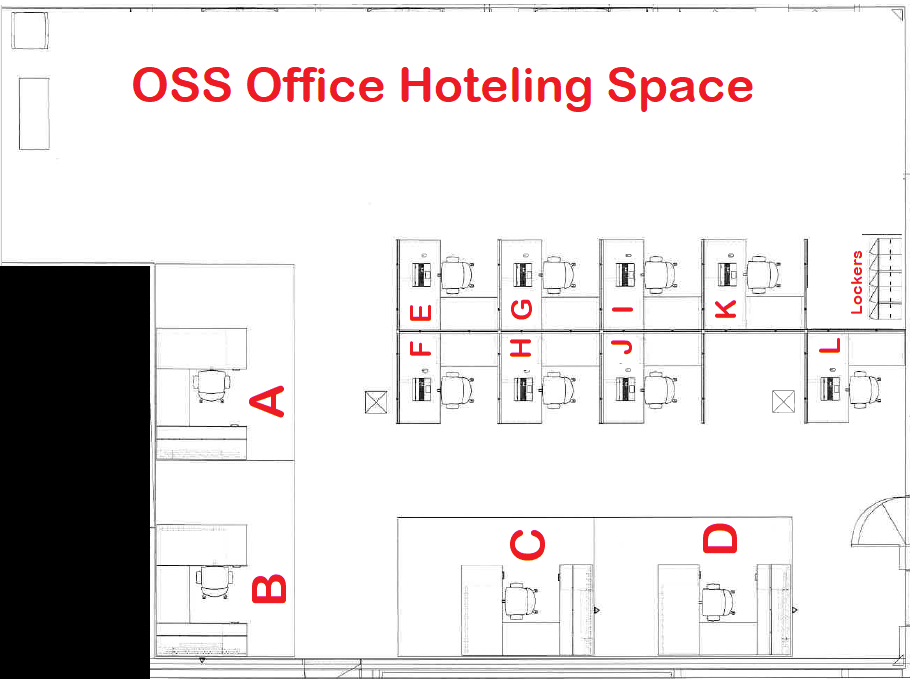 To reserve a space please signup here. The form should be submitted no later than 2 business days before access is needed.
Pease observe the following Good Neighbor Guidelines:
Respect personal space
Leave it better than you found it
Be mindful of noise
Respect and expect privacy
Maintain a civil and tranquil environment
Lockers are available for you to secure your personal items. The locker keys are available in Miller IT Center RM 02C for checkout. Keys may be picked up after 8 AM and returned by 4:15 PM Monday through Friday. Keys are due back daily no later than 4:15 PM.